Annoyingly I missed the delivery guy today, so rather than testing all the components I thought id test fit the mobo and measure up ready to start thinking about how to Watercool in such a tight space.
The case design has clearly been well thought through:
Plenty of clearence for the thickest 120mm rads + fan, maybe even push pull too. Just about 110mm between the midwall edge and front of the case here:
GPU clearence is also pretty reasonable for such a small case. The case measures 290mm wide, so most high end GPU's should fit (for reference an R9 290x is 278mm long):
Cable management options look good. I was slightly concerned about the positioning of some of the connectors on the board, but the cable holes in the midwall align almost perfectly with the ATX connecter & SATA ports at the bottom. The top hole should help with PCI-E power. The only one that remains a pain is the placement of the 8 pin CPU power connector, but thats more down to MSI's board design. I should also say, that motherboard will be made to match the overall system colours... the red heatsinks look rather out of place!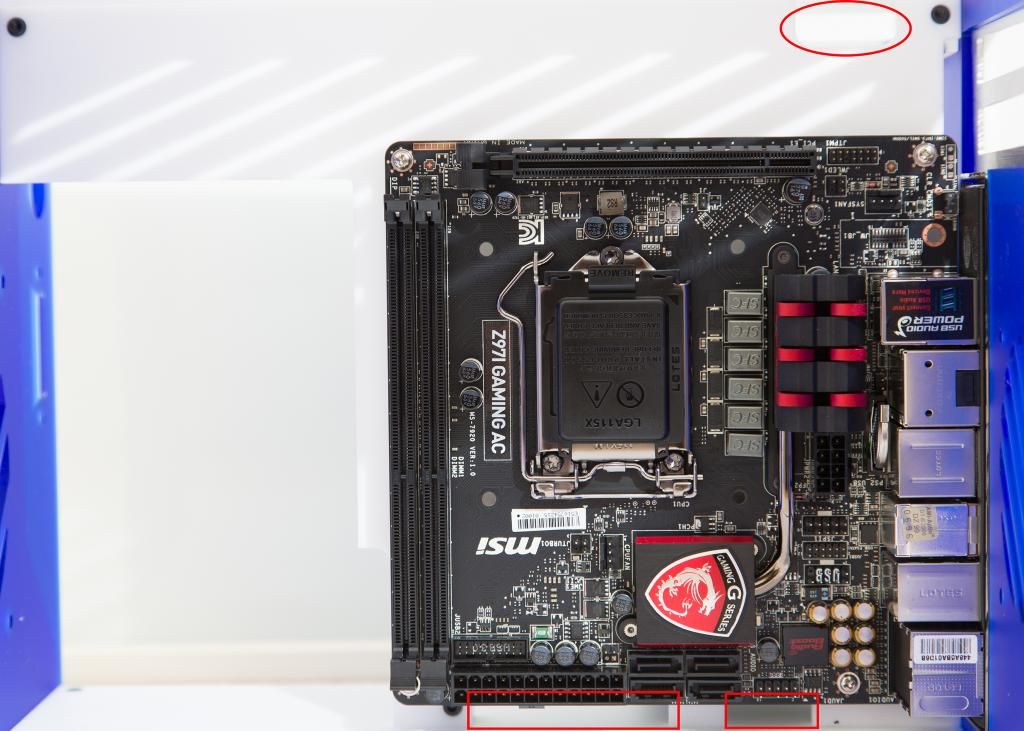 Finally, the advantage of the SFX PSU is it leaves a decent amount of space around the back for cable management. I may even consider placing the pump here.
I'm now looking into paracord for the sleeving so I can get started on that rather long job! Any tips welcome regarding heatshrinkless sleeving methods etc!