I've finally gone and done it. I've replaced my old Q9650 build. Well done old thing, 6 years of frontline service. You will be missed
This is the first time I've built a system with all new parts since 2006 with my Pentium 4 + 7950GX2 build!
Since then I've been buying odd bits to keep up to date, thought admittedly all of the original 2006 parts have subsequently been replaced.
Anyway, here are the specs:
Intel i5 4690K
EVGA GTX 760 SC ACX (from my old build)
Asus Maximus VII Ranger
Corsair Vengeance Pro 8GB red kit (11-13-13-31 2400mhz)
SanDisk Ultra Plus 256GB SSD
Corsair RM850w psu
Corsair Carbide 500r case
Corsair Hydro h110 cooler
Pioneer BDR-209DBK BD/DVD RW
Whole thing came to about £950 including the GPU which I bought back in January.
Anyway, took ages for the parts to arrive as the case was out of stock for a while, but well worth the wait.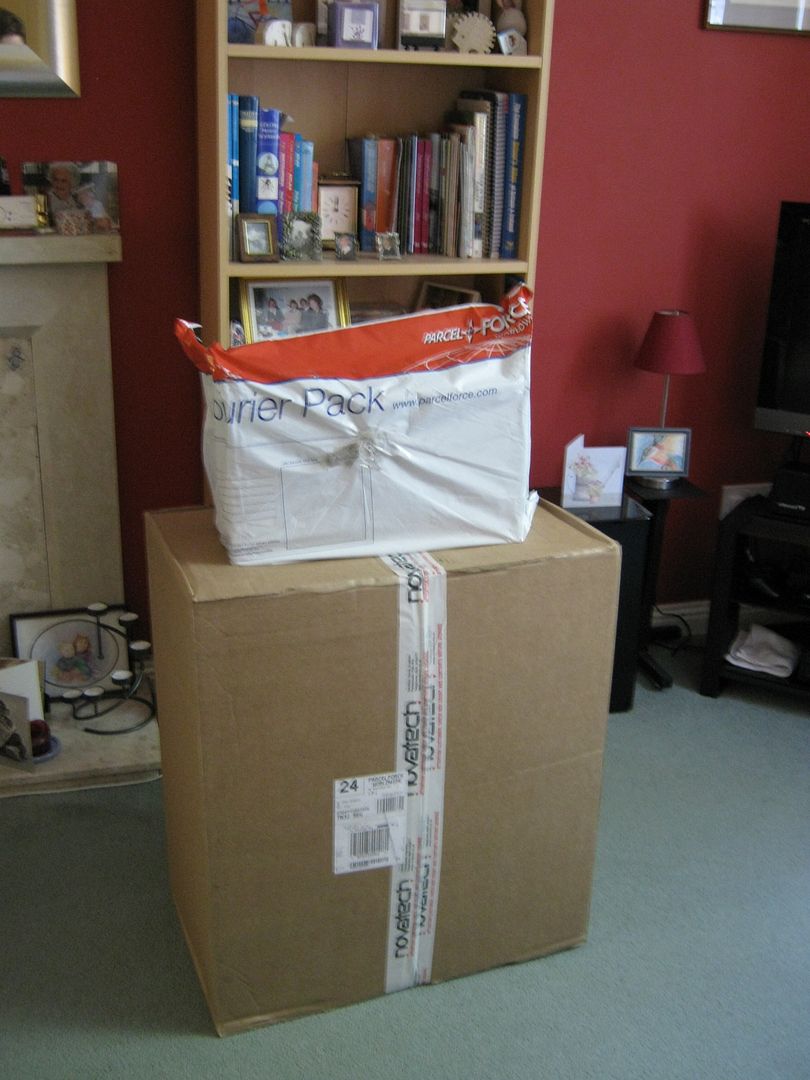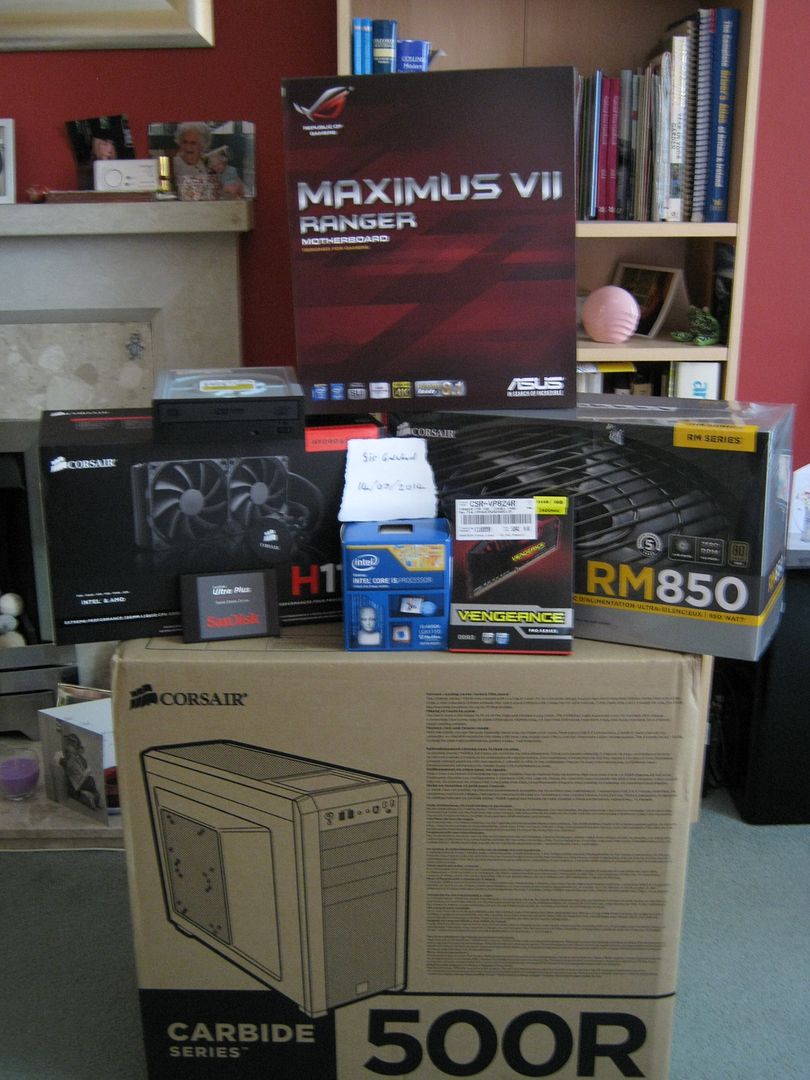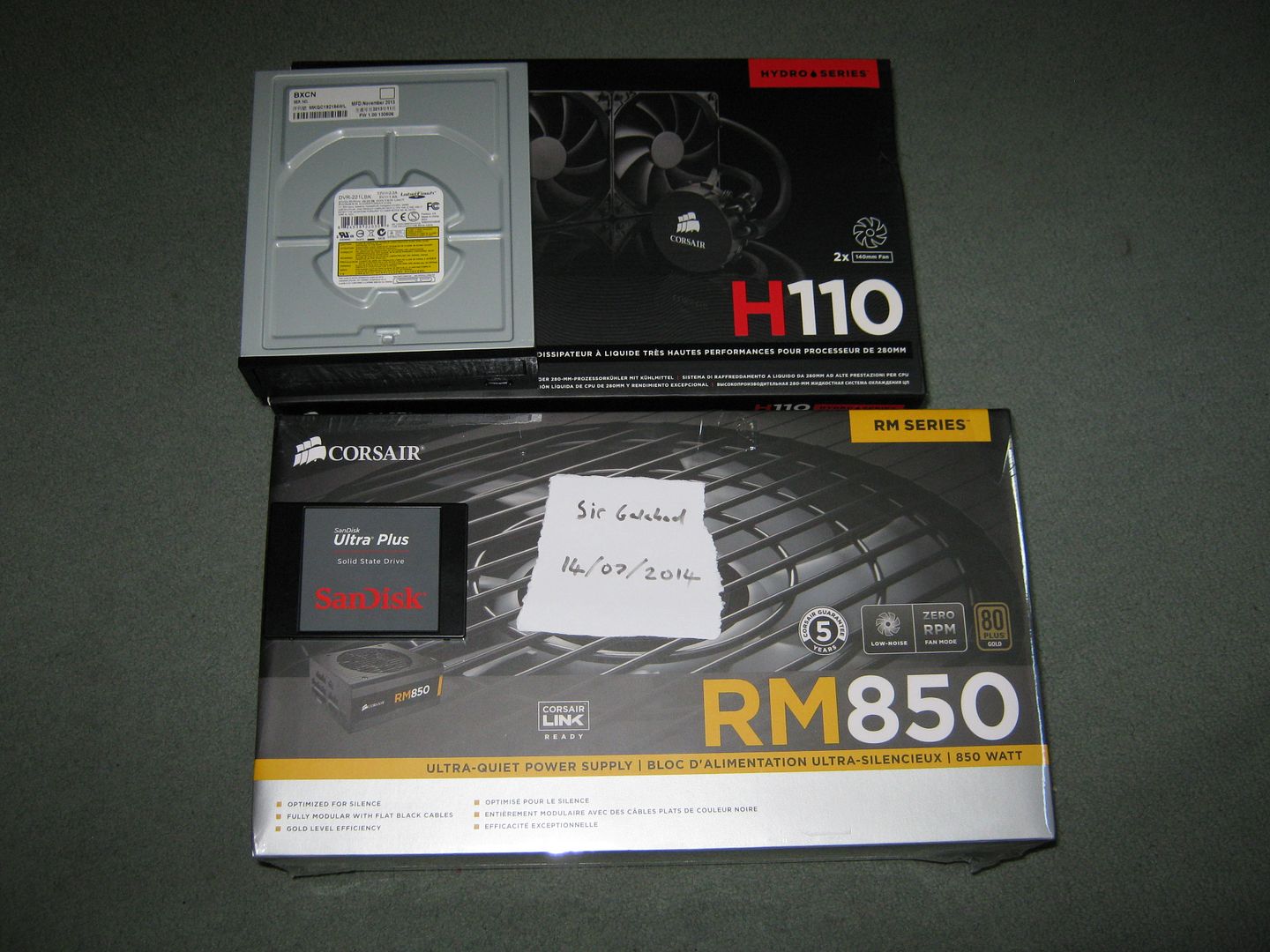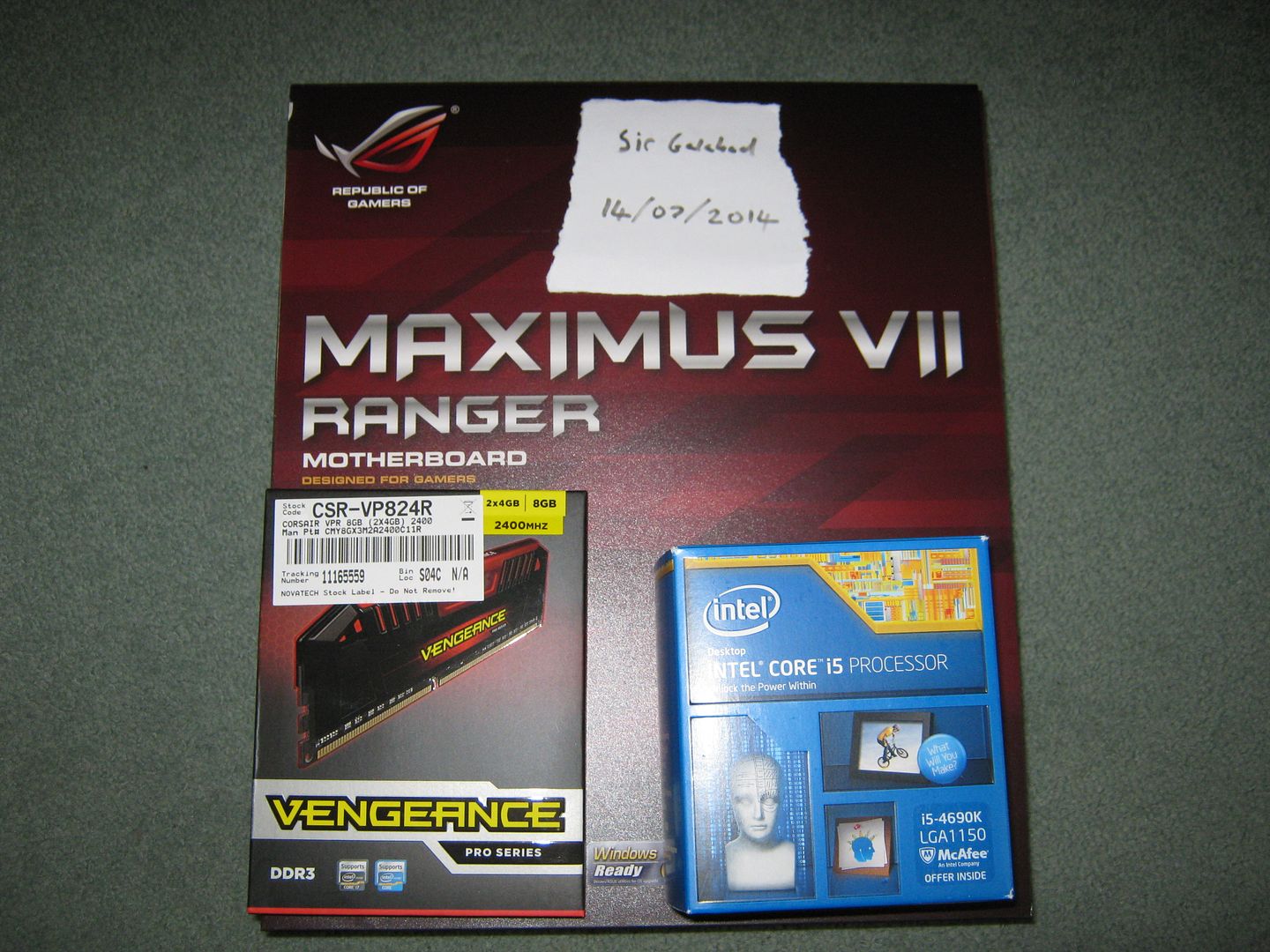 Motherboard in: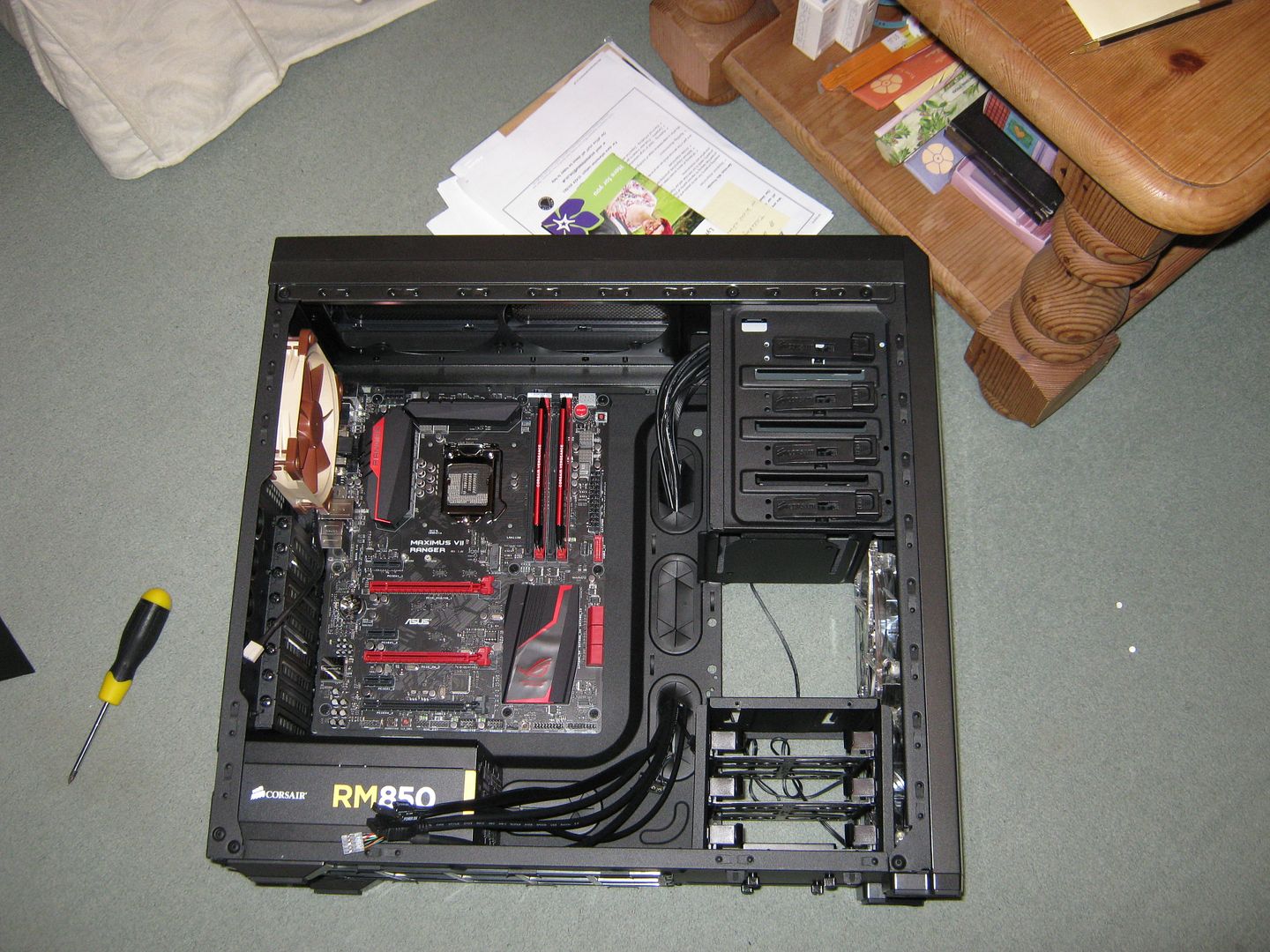 CPU and rad in: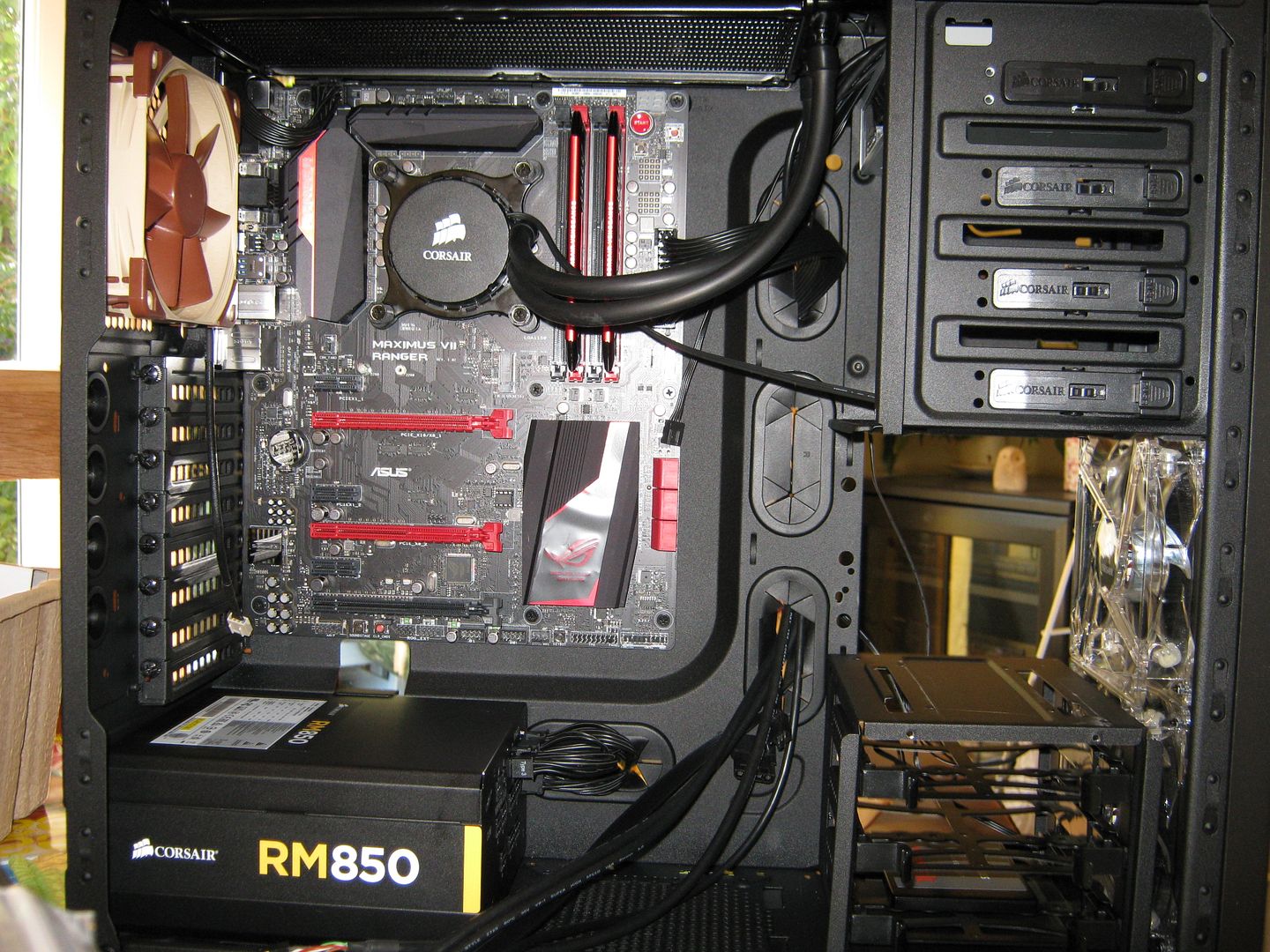 Testing, and yes that is a 9600GT: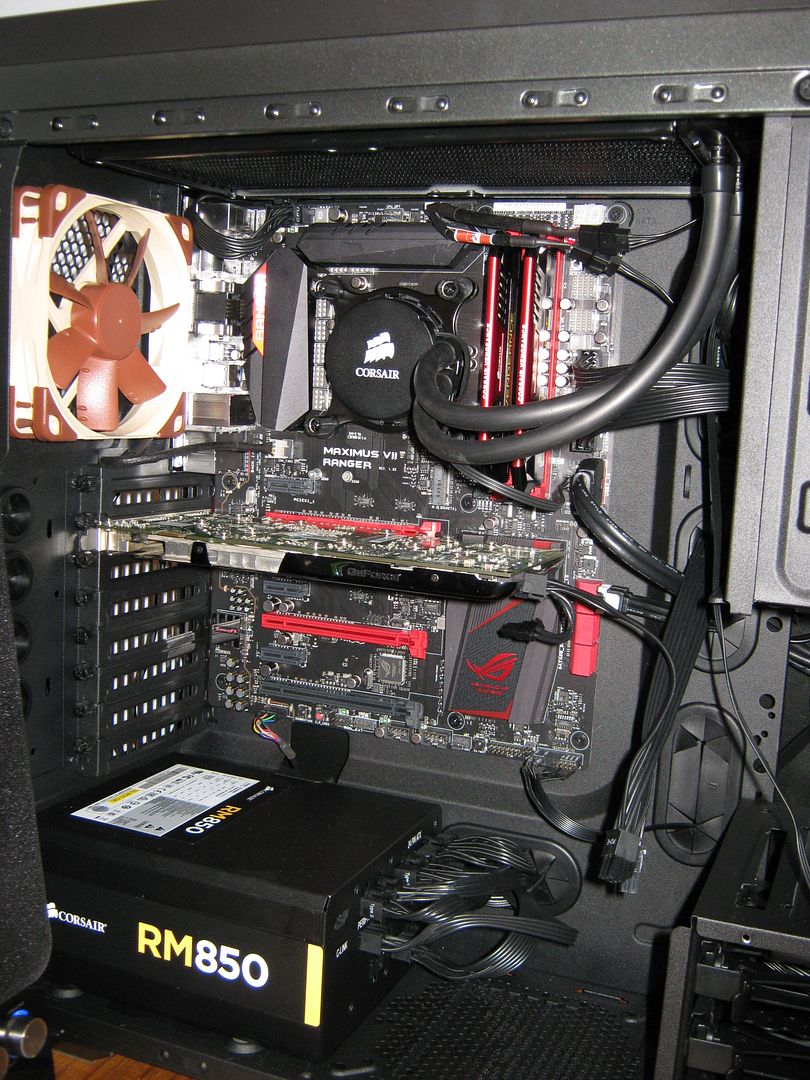 I love the lighting on the PCB: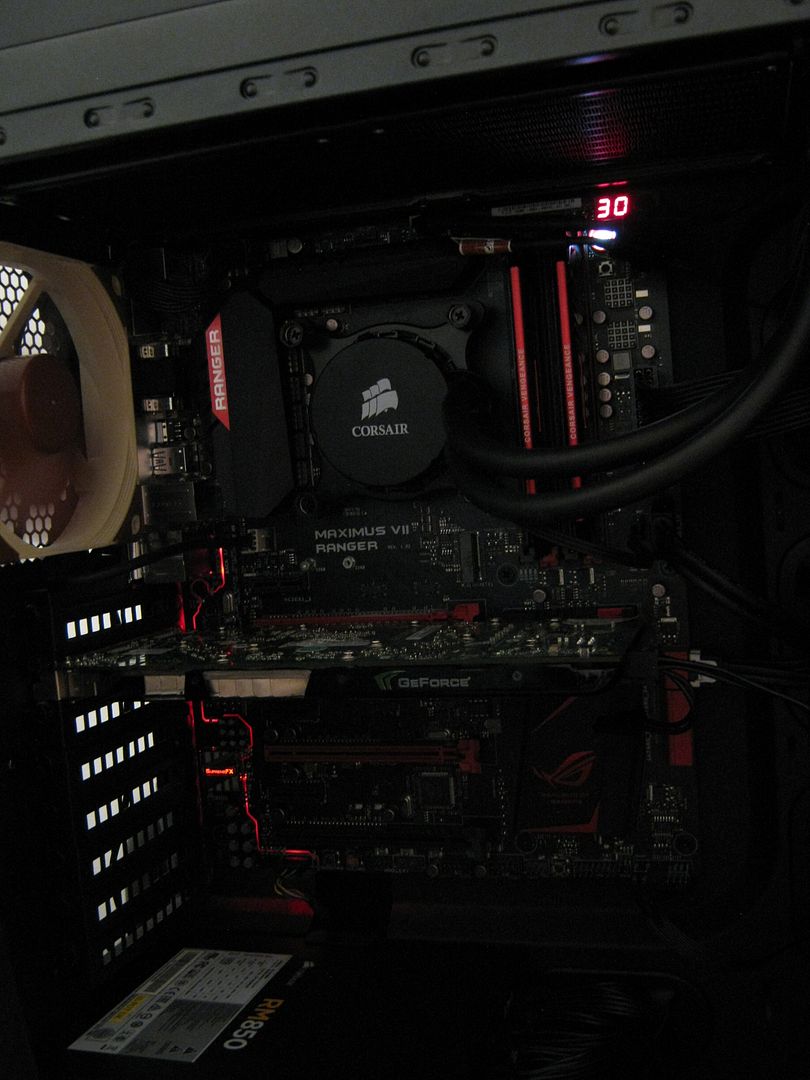 All done: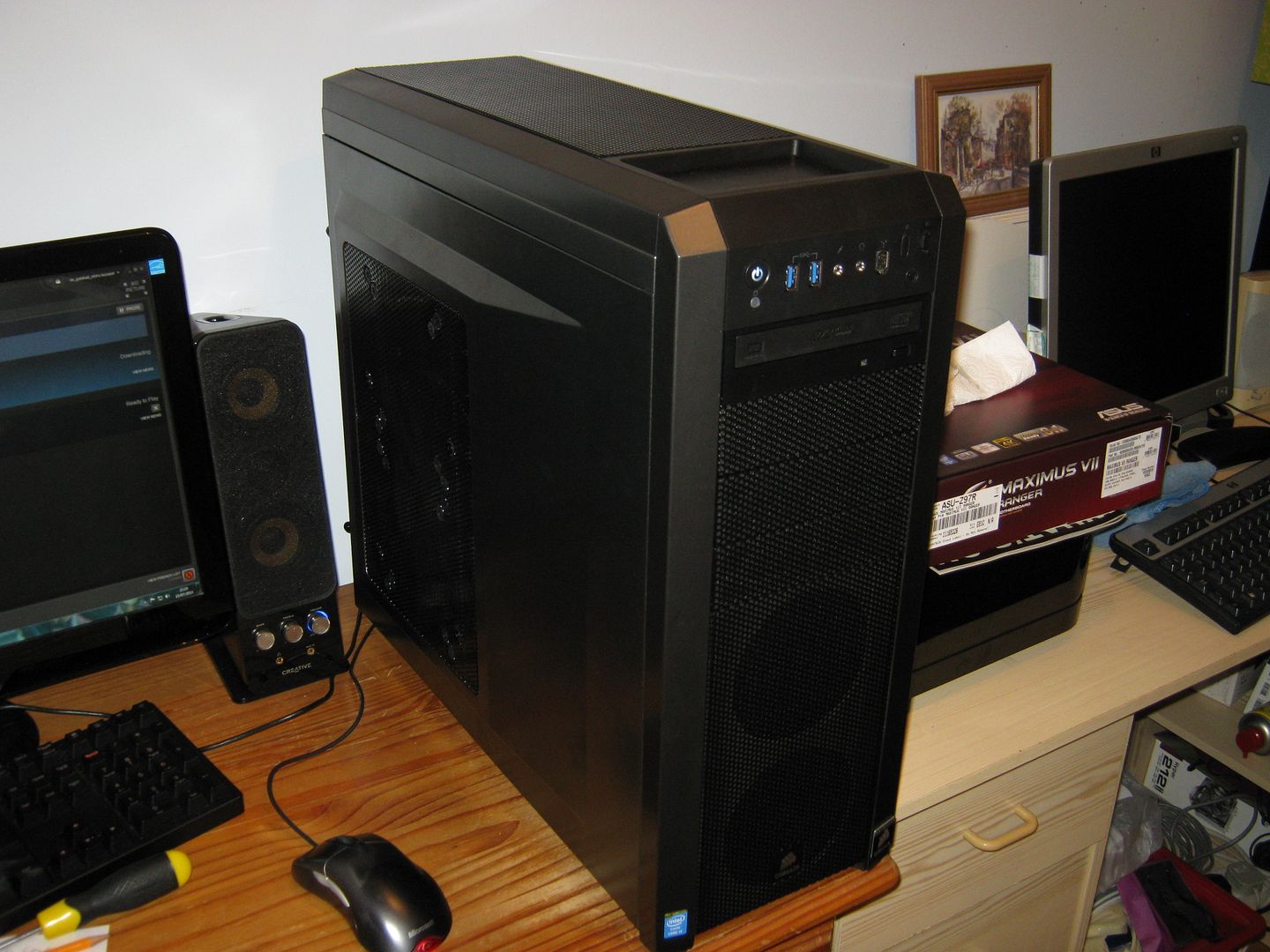 Was a very easy build, all done in about an hour. The hardest thing was getting the H110 in which was a bit of a squeeze right up against the 8pin EPS motherboard power cable.
On my first overclocking attempt I've managed 4.4GHz on 1.2v. I've only had it a week so haven't had time to really play around with overclocking, but 4.4Ghz is enough for me at the moment. It even still has that lovely new PC smell!
Was it worth the money going from a Q9650 to 4690K? Probably not. The Q9650 still has plenty of life left as a gaming machine. The biggest bump in FPS are 2 threaded games like Skyrim where I've gone from 45 minimum FPS to a constant 60 FPS wherever I go.
I find the biggest difference is the speed at which this thing boots up, my old build had a Corsair Force GT which was a great high end SSD in it's day yet it is categorically outmanoeuvred by the budget orientated SanDisk Ultra Plus. It boots up to desktop in about 20 seconds flat!
I do like the fact that this is much more future proof though, I've got space for expansion if I need it, I.E I'm Broadwell ready with Z97 and still got 2 spare DIMM slots if I ever need more ram.