Quote:
Originally Posted by
sykozis
Our economy was perfectly stable and the national debt was well under control until our government decided to start it's "war on terrorism".... When Clinton left office we had a balanced budget (no deficit) and our debt was actually being paid down. That all got reversed during G.W. Bush's first term.
In which universe was this? Clinton came in riding high on the tail end of a recession. That's not to say his economic policies were worse than many other presidents; to the contrary, they made him look amazing in comparison.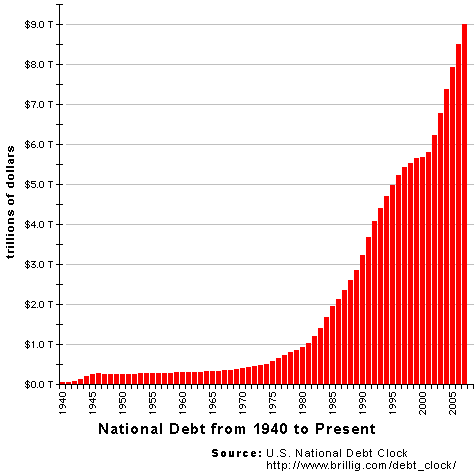 You also had the Dot-Com bubble burst around the time of the "War on Terror"; not as if spending nearly $6 Trillion dollars helps.
Then you have the wonderful taxation breakdowns: