I would like to do better than what I have done. I believe 4.6-4.8 may be do-able. Windows 8 64 bit. 16 Gb ADATA 2400 MHZ RAM easily picked up on motherboard after enabling XPM. Using the intel and Msi extreme overclock utility (desktop software) because its easier for me. Any tweaks, advice, opinions etc. would help!
All of my current stable settings are highlighted in yellow on the far right.
Might have to zoom in a few times. Oh one more thing, Im cooling with the kraken x60 AIO which is so far keeping it frosty.
Thanks in advance!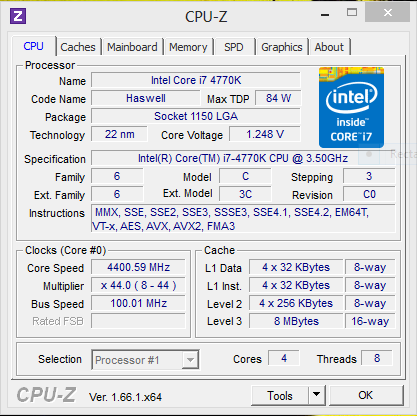 Batch L315B357 Malaysia chip =/