Long story short, it was a blast
Couple days ago i with my gf went to trip visiting parents. I grabd my pc(listed left from the post) and I thought pc could use some cleanin&dustin.
removed cooler from cpu(have not been touched for a while... 5years to be accurate). Funny thing is i use some custom made thermal compaund
You know cars run way more intence and hotter then any cpu, so i a few drops from under my ford mondeo 2001 ghia(isn't she a beauty
), oh and i used not a fresh oil but used and overburnd from engine.
Back to point, before removing pc never went over 66C with prime95 couple hours run. The oil was still in liquide form after 5 years use and no changing. Cleand baby without sanding wasnt needed reaplayd oil, tems drop by about 1-3C nothing seriouse.
Fotos of my good old cooler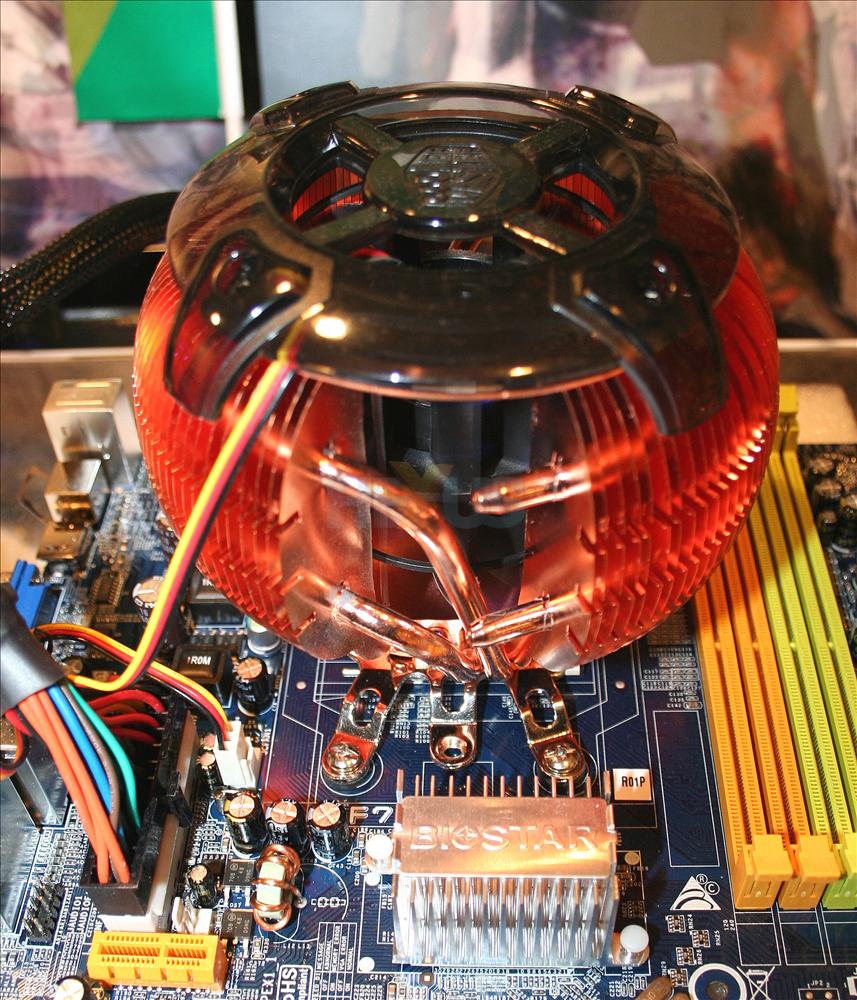 It's E8200 fsb is easy stuff, so boot up bios p5k pro, couple adjustments and i got 3,2Ghz easy i say. relaxd a bit cpu voltage, ddr2 shows up at 1.8v at stock :/
Final results were 3.8Ghz but cpu temps went up to 76C and its to much without a single cooler in case
tested with prime95 and that stuff knows how to push it to limits... stable for 2 hours, temps going up to 77C... no go
desided to stay at 3.6Ghz with stable 66C in prime95.
cpuz info(updated)
The thing is difference btv 2,6 and 3,6 is big for me. windows run butter smooth
fps in wot gone up by 20fps in some situations, avg increase 7-10fps good no? temps in games never go above 59C, fc3 pulls to 63C.
What matters atm is what my ram is dooing? is it chilin? cpuz shows at stock 400Mhz 1.8v...
How much it actualy pulls from mb?
Can i go even further with ram thinkering or shold just sit with what i have? waiting for some1 give me free fx63 and 990x
If u don't trust my story feel free to ask benchys and more screenshots
my English writing is crapy have like two months of education
sisters custom paint job