AMD is working on a super cool, super- secret project right now. For those of you who follow the blogs here on game.amd.com, you know how pumped we get when something new and exciting comes around – and this is pretty exciting. I can't give full details – yet, but over the next few weeks I will provide more information to fill in the gaps.
For now I thought I would show off some early content + early renders just to give you a taste.
Back Alley Story Board Drawing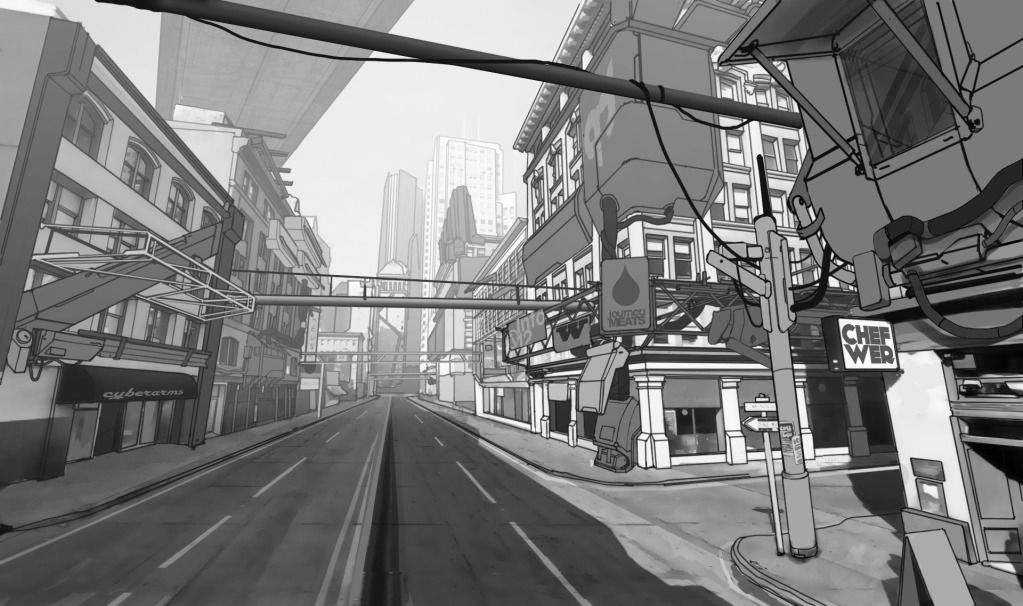 Back Alley Early Engine Render
Downtown Early Engine Render
Stay Tuned
Keep your eyes peeled here on game.amd.com – as I will have some more to show over the next few weeks. Also follow me on twitter (@jaymarsden1) where I will be tweeting out more content!
Till Next time. Never Settle!
Source:
http://blogs.amd.com/play/2013/03/05...ool-is-coming/
Anyone wanna take a guess? maybe early build of Half life 3? I unno lol