I got the one linked in the first post. The 'basic' 27", no speakers one.
Honestly its pretty awesome.
The box wasn't packed into bubble wrap, and you can tell it was banged up quite a bit. There are gouges and holes in the box - But nothing major other than a small half inch hole on one of the edges.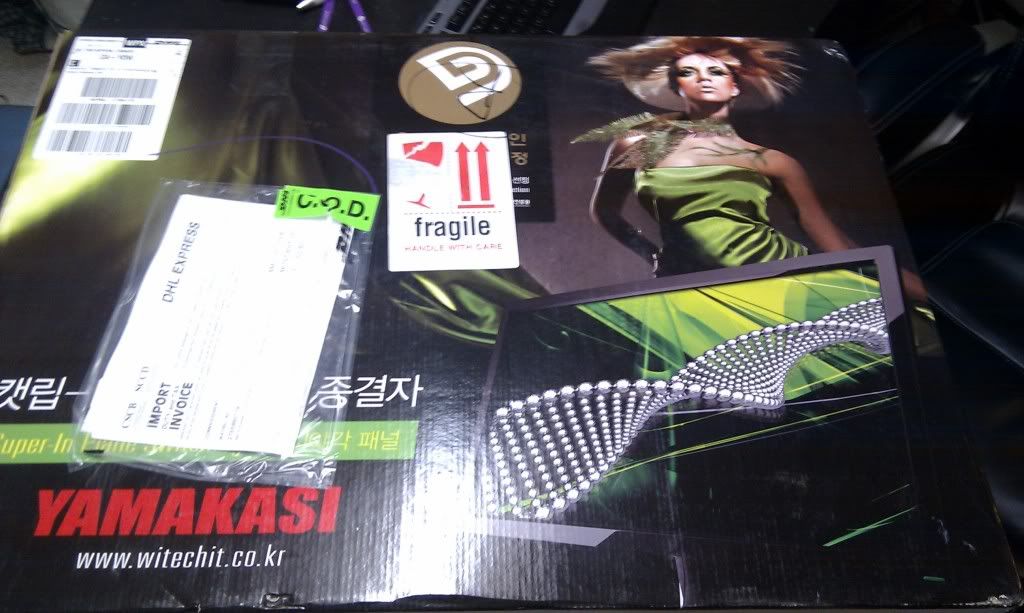 It's tightly packed in there. One of the harder boxes to pull the Styrofoam out of the box it was so tight
The normal plastic wrap. Every inch was protected by the saran wrap like stuff - not just the monitor but the base as well.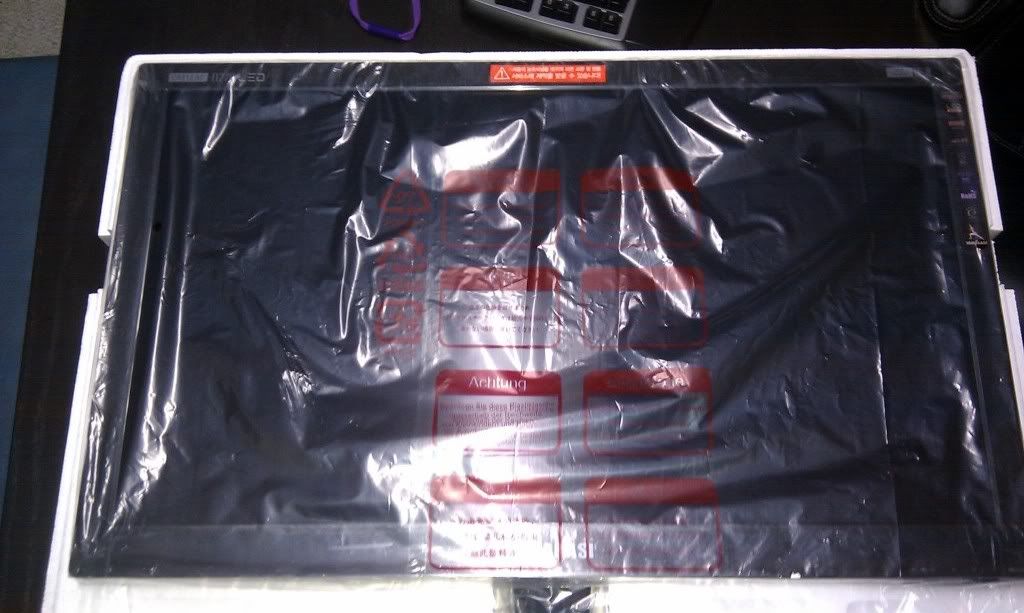 I didn't think about it when I ordered it, but it comes with a wall plug for Asia, not North America! Luckily they were good enough to provide an adapter to use. I still ended up using one of my old cables instead.
Here is is beside my 23", it dwarfs it. Sorry for the quality - cell phone. I was watching a bit of Game of Thrones, seeing how it looked. NOTE: It looks really washed out - blame my phone and not the monitor - the screen looks great!
A quick shot of Skyrim. Again, not the best picture but I wanted a quick shot of it motion.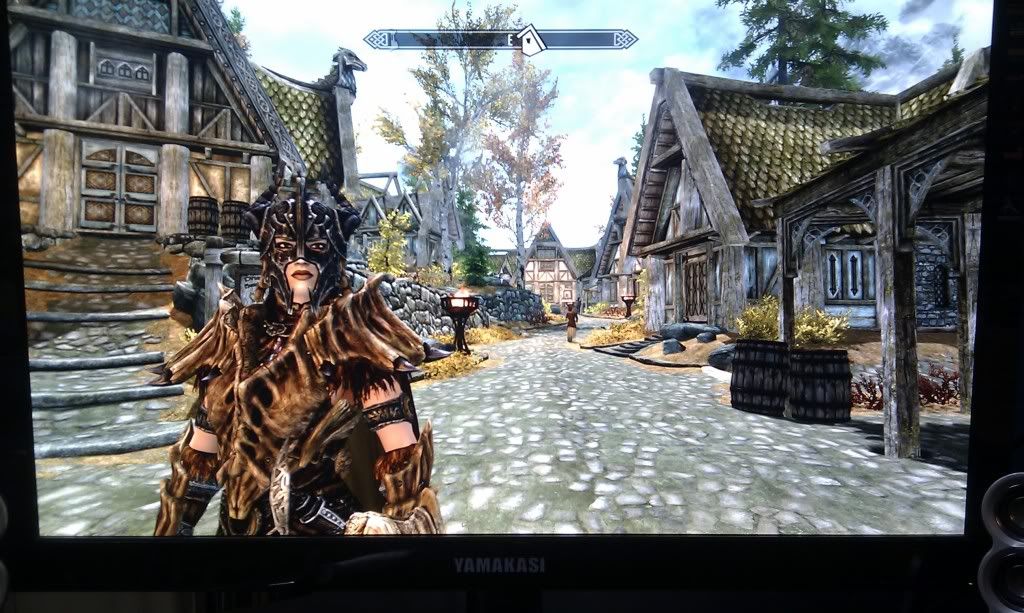 The whole base spins, kind of like the tray in a microwave. There is an inner ring that sits on the table and doesn't move. The rest of the base spins around on that inner ring. It works pretty nice, but does need 2 hands to make it smooth.
I haven't used it much (clearly - I just got it!), but the image so far is pretty awesome straight out of the box. Images and the quick video and Skyrim run I had looked great.
There is one thing I am not a fan of, and thats the base. When unboxing the base felt very plasticy and cheap. Once I had the monitor attached though and had it sitting on my desk it feels a lot more solid.