Just for share and I think this post is already late because there are lots of reviews in the net for the new ATI 6970 video card. At least we can say that this would be a real benchmark score and I personally did the run. Also, I'm using Intel's new Sandybridge for the tests and I will enumerate the configuration later on.
The video card I have here is a MSI ATI R6970-2PM2D2GD5. Specs are 2GB of GDDR5 Mems running at 5500mhz / 880mhz Default Core Clock / 256Bit and with 1536 Unified Shaders.
Plain and simple design box but its huge
Accessories
More photos of the card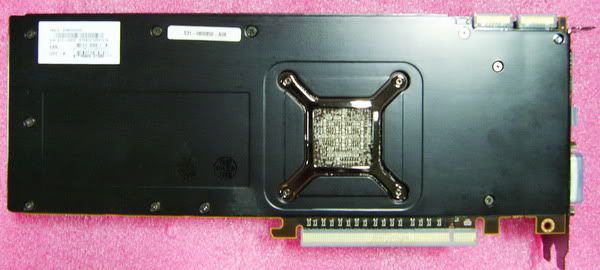 You have 1 Dual-Link DVI Port / 1 Single-Link DVI / 2x Mini Display Port and lastly an HDMI connection
With one card alone you can actually have 4 displays for Eyefinity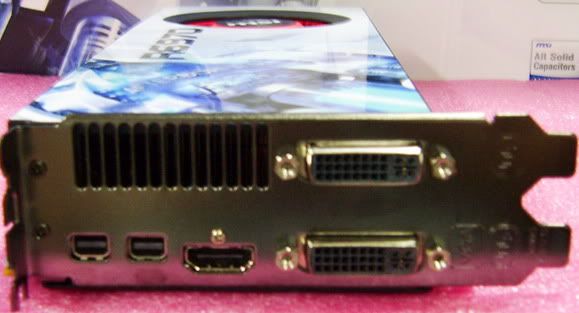 Pencil case look for the Top Side hehehehe
1x 8pin and 1x 6pin Power Inputs
Next for my Test Configuration System: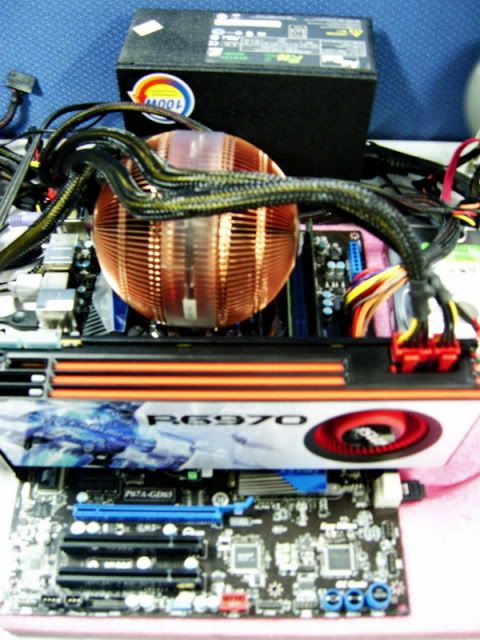 [quote]
• Processor: Sandybridge i5 2500 3.3ghz
•Motherboard: MSI P67-GD65
•Mems: Plain 2x 2GB DDR3 1333mhz
•PSU: AcBel R8 1100watts
•HDD: WD Caviar Green 500GB SATA
•Softwares: Windows 7 32bit / ATI Catalyst 10.11 Driver / 3dmark06 and Vantage with latest patch
Stock Benchies
3dMark06 24k
Vantage 19k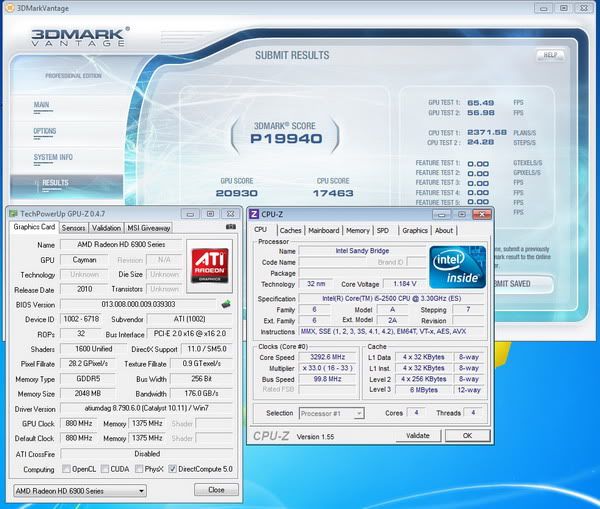 Next Oc'ed i5 2500 to 3.9ghz just to check if there are still bottlenecks for the new Sandybridge
You decide hahahaha
3dMark06 26k
Vantage 20k
Lastly, Both VC and Proc oc'ed
3dMark06 27k
Vantage 21k
That's it . Thanks!!!!