I have limited space to put my pc. The space I have is 64.4cm (H) x 27 (W) x 64 (D).
I could fit in a big case but I wanted to do something special.
It had to be QUIET and COOL.
So this is my first CPU / GPU watercooling build.
What did I buy?
The case Lian Li PC-7FNW.
CPU:
Swiftech Apogee XT for CPU Core i7.
GPU'S (GTX280 in sli)
Swiftech MCW60-R Universal
Swiftech MCW60 GT200 adapter kit
Swiftech GTX200 Heatsink GTX200-HS
Reservoir:
Swiftech MCRES-Micro Rev2 Reservoir
Pump + Top:
Laing D5-MCP655 12V - 1/2
Bitspower D5/MCP655 Top - Acetal
Radiator + stand:
2x TFC Xchanger 360 Triple
2x Radiator Stand 360 - Black
Tube:
Feser Tube UV - HighFlow - 1/2 ID - 3/4 OD - RED
Fan controller + Fans +Grill:
Lian Li PT-FN04 BLACK
Cooler Master 120MM R4-L2R-20AC-GP 2000RPM + 120MM Noise Absorber - TFC Xvibe - Black
120MM Fan Grill LaserCut Biohazard
Fittings , fillport , clamps and springs:
from Koolance , Bitspower and EK
Cooling water :
Feser Aqua - Ultra Pure Water + Feser VSC - Heat Carrier 500ML
Sleeve kit:
PrimoChill Flexsleeve Kit UV RED
Thermosensor:
Thermosensor G1/4 met Display (blauw)
Light :
Cold Cathode Twinset UV - 10cm (is not installed , still waiting for it)
For system specs look at my signature.
Here are some pic.
My case , naked and putting noise absorbing carpet in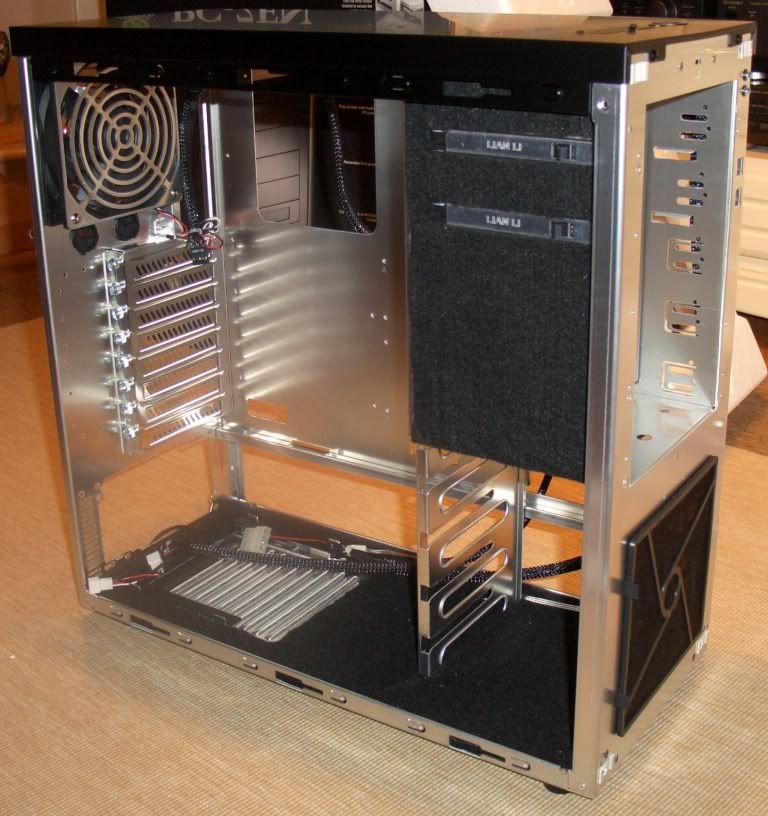 Putting the reservoir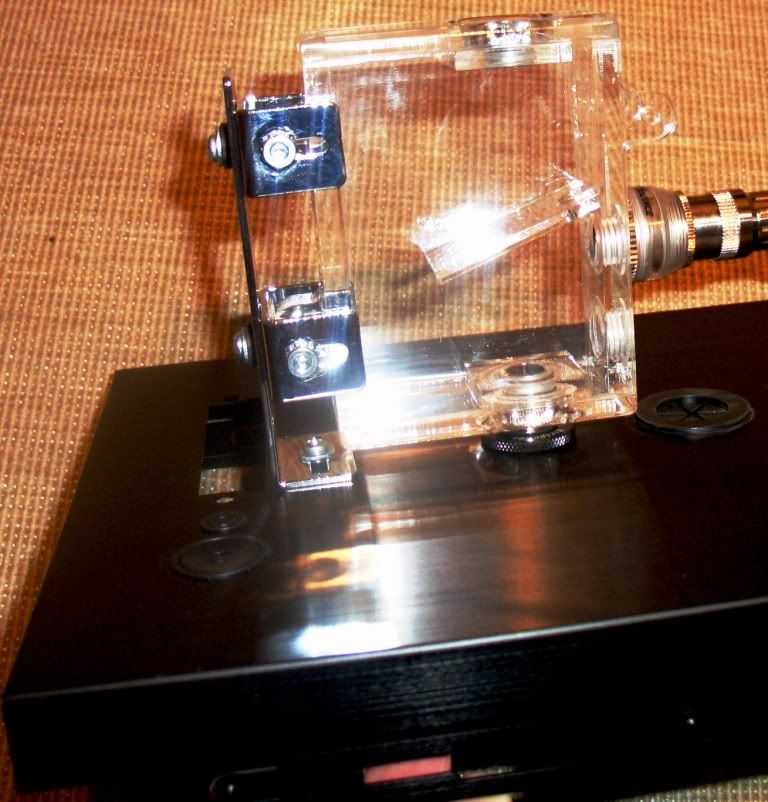 My GTX 280's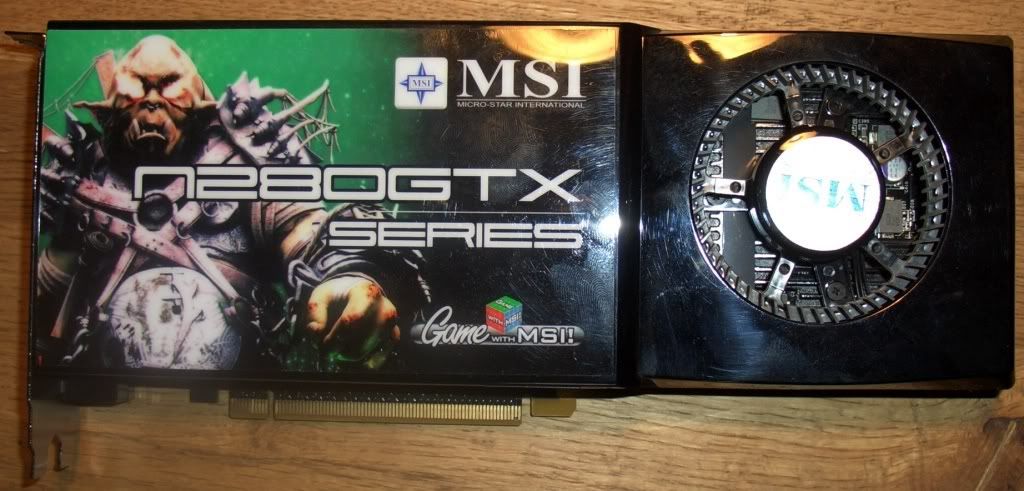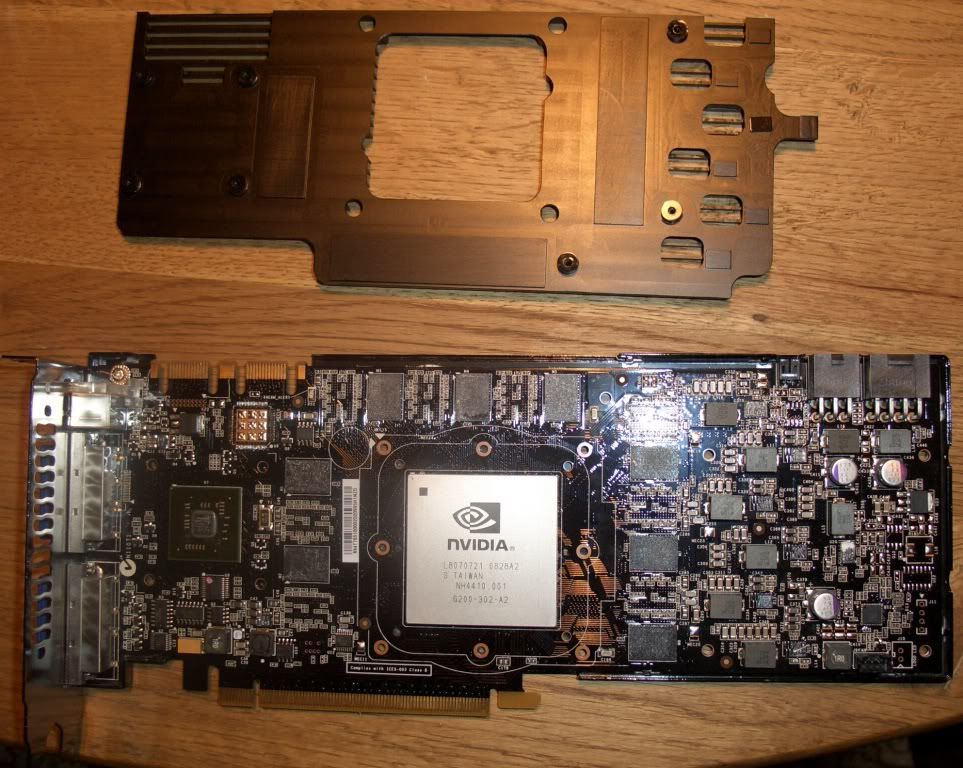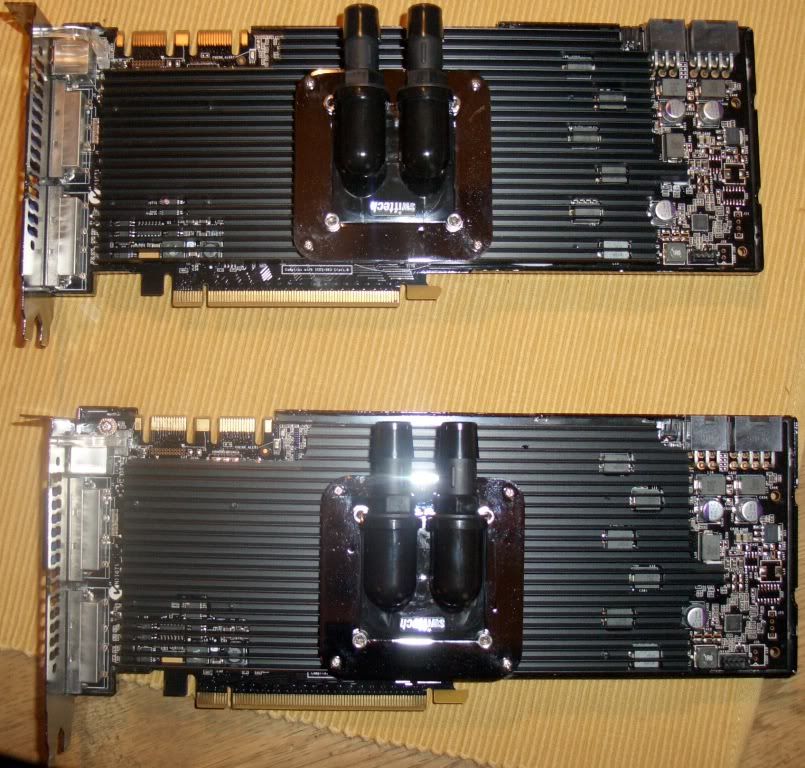 The pump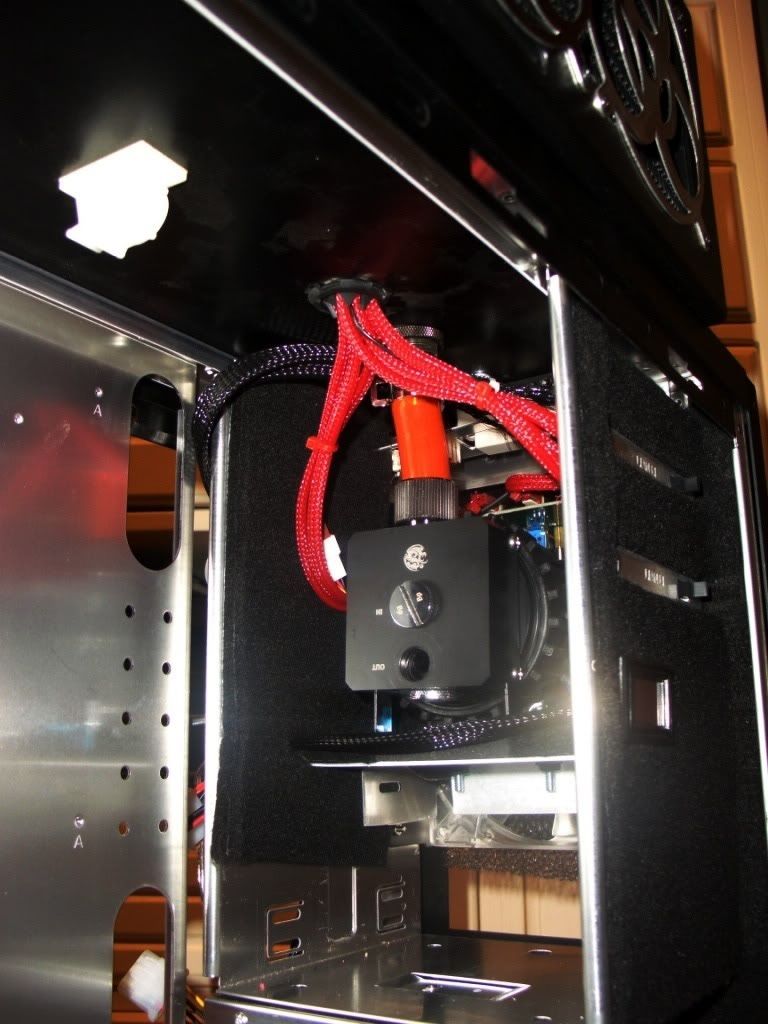 TO BE CONTINUED.....