I enabled the autofan settings and set it that windows will start it at startup.
But everytime i restart vista 64bit it don't use the settings in the autofan.
autoset it correct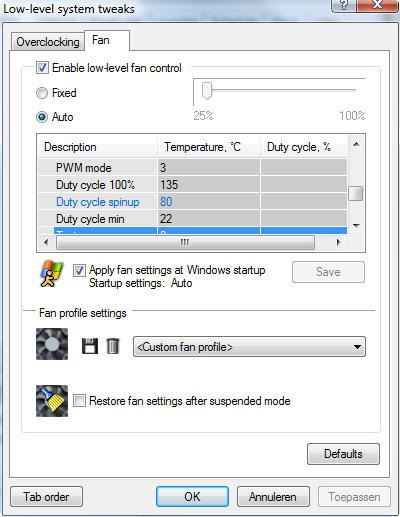 after windows restart
How can i fix this?
Is it possible to biosflash the good settings?and without using rt autofan again?