Quote:
Originally Posted by
ricardonuno1980
ok but if you get some CPU bottlenecked then you change from 4x
MS
AA to 4x
SS
AA at same resolution.
press ctrl + print by Windows or press 2 keys simultaneously preferred on MSI Afterburner or eVGA Precision to take screenshot.
I found and old benchmark photo with Core i7 870 and 3x GTX 580's.
As you can see the old score was much much better.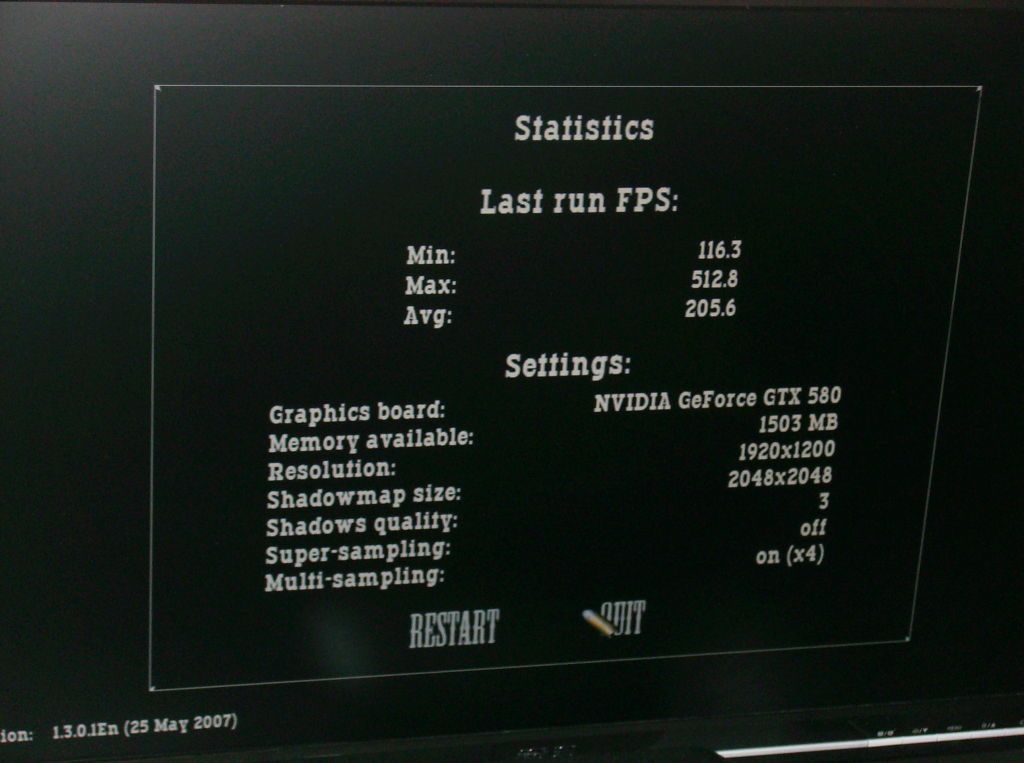 However I did also notice that running the benchmark the cards weren't working at full load because usually at the end of the benchmark the fan rpm would rise to cool the working cards - and this wasn't happening when just getting the 199 FPS average score.
HOWEVER, if found a solution ! For some strange reason if I minimize the benchmark and then make it full screen again and restart the benchmark I get the "correct" score for the new setup, and I clearly hear the fan rpm rise and the cards are working at their max.
This is the correct score: