Hello,
there seems to be something weird going on with my new MSI 980TI gaming 6GB.
Ive looked everywhere I can think of, msi website. other tech sites but no luck finding the answer,
Im pretty new to green team and am getting used to this boost clocks thing as on AMD youhave to Oc manually.
Anyway: the default clocks for my card are GPU clock 1140 Memory 1752Mhz Boost 1228Mhz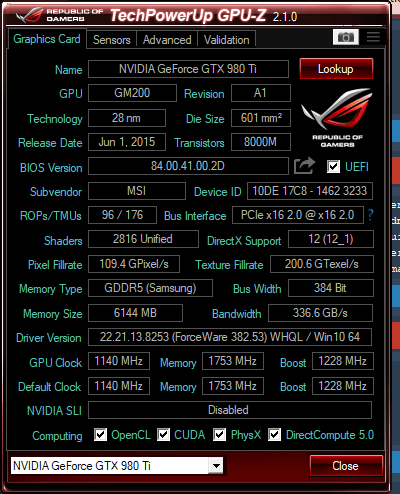 However when looking at the sensor tab as suggested in a gpu-z tooltip.
I find the clocks are running completely different to what gpu-z reports.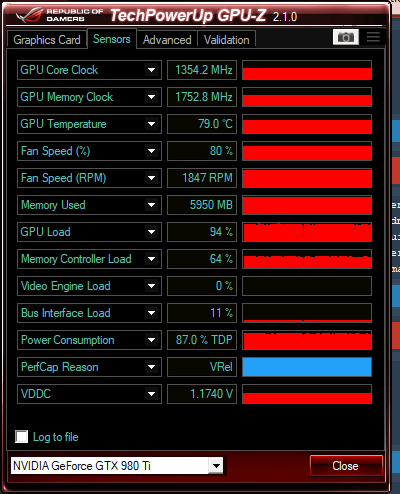 the sensor tab reports GPU clock 1354 Memory 1752
This is also confirmed with AIDA 64
Im not seeing any popping or artefacts, temps never go above 80 under full load.
Is this right ? is it safe?
Cheers as always
Deckard