Quote:
Originally Posted by
anticupidon
Here are my results:
for 1080 high settings -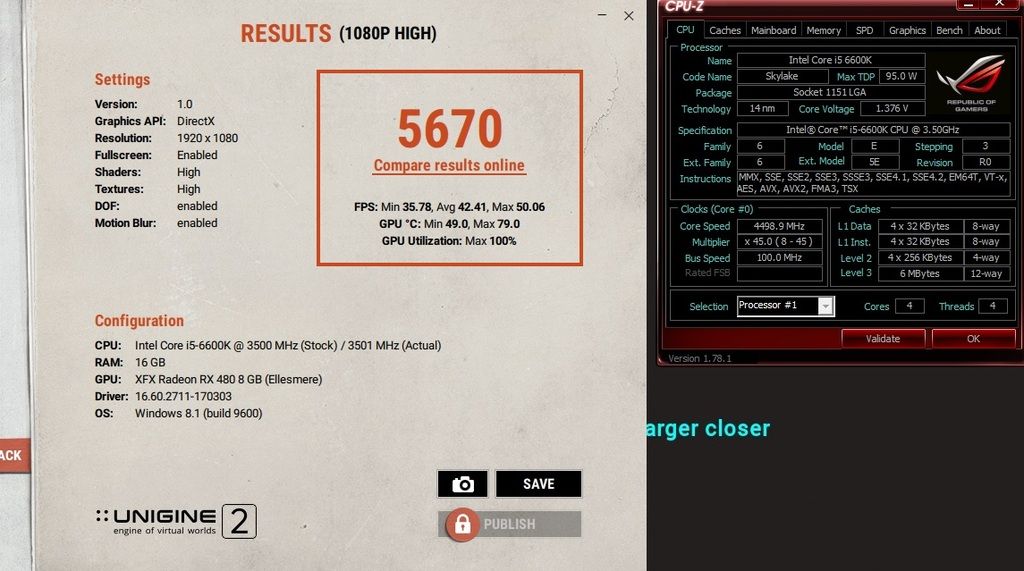 for 1080 medium -
A few bugs i found out for my computer:
My i5 6600k is overclocked at 4,5 Ghz, but reported as stock from Unigine ?
My RX 480 is clocked at 1338 Mhz and during any other GPU benchmark MSI Afterburner displays 1338 Mhz stable, but during the Unigine Superposition fluctuates between 1220 and 1330 Mhz..What gives?
that means you probably need more power, superposition is very heavy, My 6870 which can run firestrike at 990 mhz at 1190mv with the stock blower, crashes nearly instantly because the temps go out the window.
the With settings on 1080p medium and textures on low my 6870 gets 2500~ stock, I would run the medium preset but the 1gb of vram isn't enough.