Update 23.
This weekend i did some work on the desk again.To get acces to de back of the desk i need to remove the top cover and then the backcover so i made some changes.
First i measure the piece that has to go.
The some cutting and finishing.
Test fitting and now i only have to remove the top to get acces to the back section.
Then it was time to make the connections i need for the keyboard,mouse and psu.I had some things laying around and they were perfect for this project.
Drilled some holes and did some sanding and used M3 thread for mounting.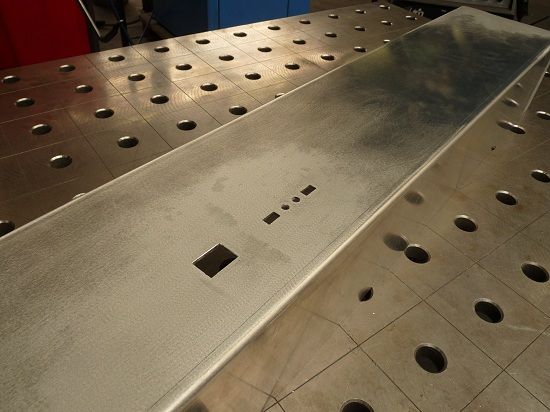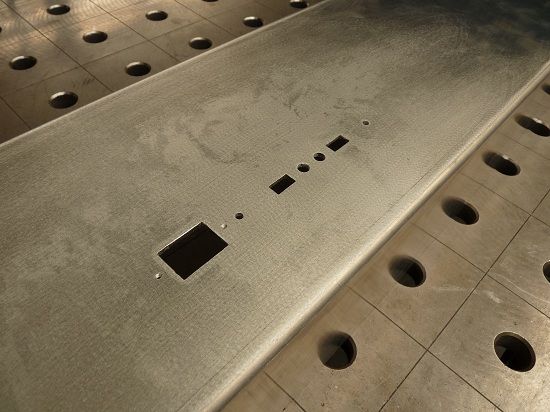 Then i cutt 2 pieces of aluminium and drilled some holes and tapped M3 thread in them.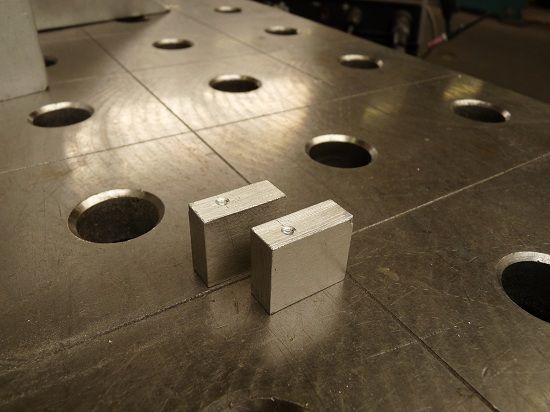 Time to fitt.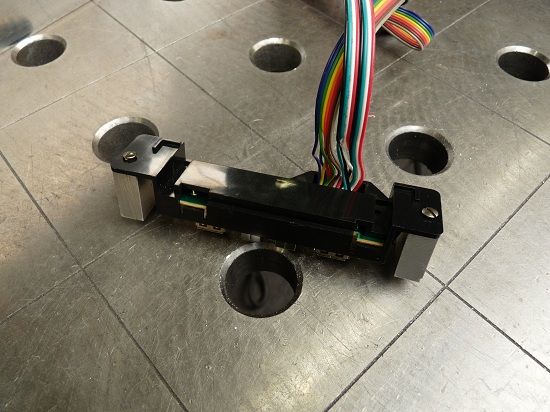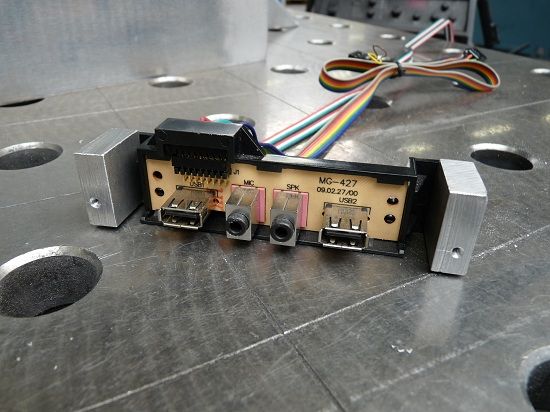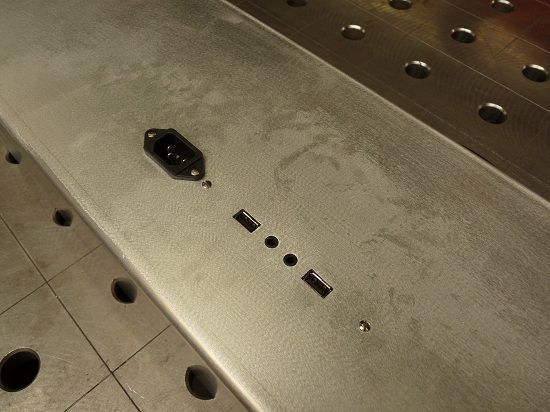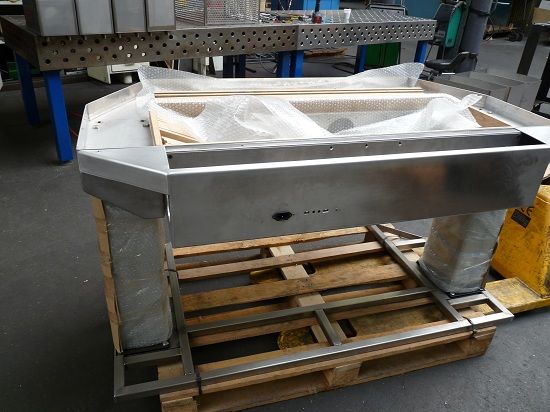 I still need a few more connections but i first have to place a order to get them.