Got my Crucial M4,did a fresh install ,installed all my software,made a back up image.
Well being in the eye of the huracan(school final exams) i didn´t have much time fiddling around,benching or else.
But i made some tests
Here you have it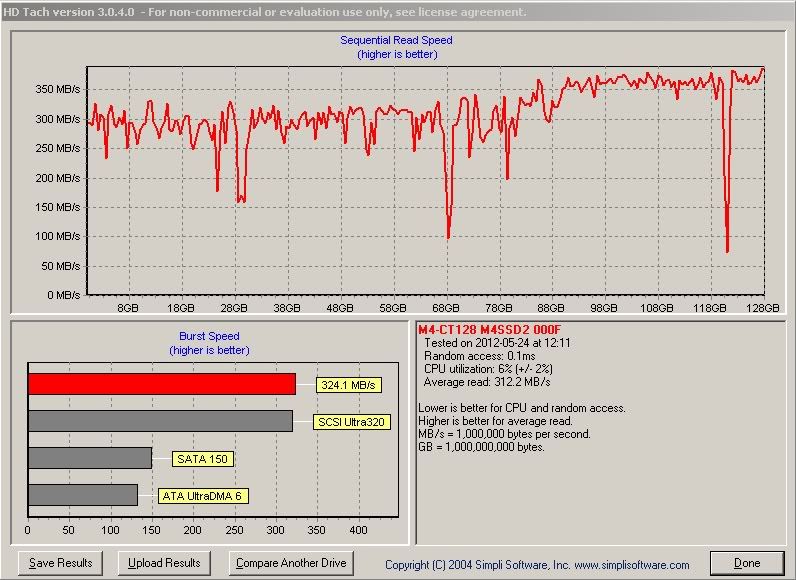 Well,i forgot to bench the former hdd and upload results,but it was an average WD 500 GB 5400 RPM.
more,with the new SSD i get this

laptop feels snappy and all in all i payed 499 +99 - laptop + SSD
i think i made a good choice,as for the time being.